Dear Lissy,
It's fall, and I
should
be making apple cakes and pumpkin bread. But alas, I had four dead bananas lingering in the fruit basket. All the other ingredients are in my pantry. I actually make this banana bread instead of just thinking about it like I did with my old recipe that required copious amounts of sour cream. I use a bundt pan rather than two loaf pans, which keeps the bread moist enough to eat without any kind of spread. In a pinch, a little buttermilk glaze will dignify this humble bread to dessert status.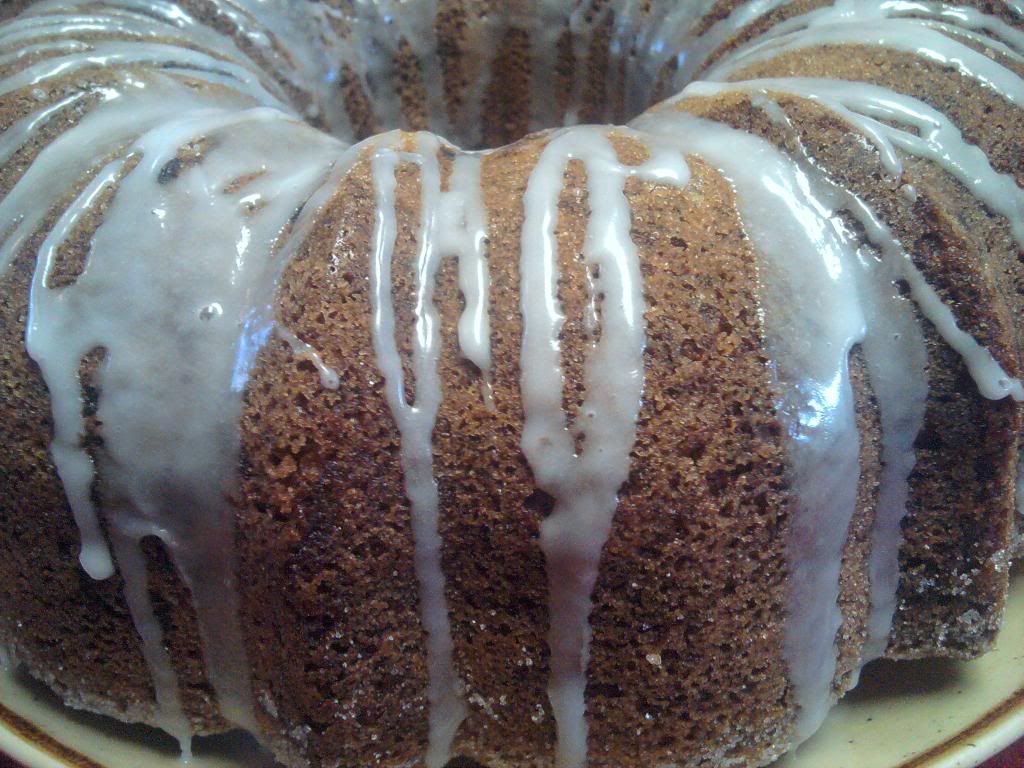 **Busy Day Banana Bread can be sliced and served easily while warm**
Banana Bread
from the kitchen of Mrs. F.
Preheat oven to 375 (350 for a dark pan), grease and sugar a bundt pan OR two loaf pans.
In a large bowl, cream together on medium speed:
2-1/4 cups sugar
3/4 cup oil
3 eggs, unbeaten
1/4 cup buttermilk
1-1/2 tsp. vanilla
In a medium bowl combine:
3 cups (15 oz) flour
3/4 tsp. baking powder
1 tsp baking soda
3/4 tsp salt
Stir into wet mix until just moistened.
Fold in
4 mashed bananas (1-1/2 cups)
Pour into greased and sugared pan.
Bake 50-60 minutes or until pick inserted in center of bread comes clean. Cool slightly; remove from pan. Cool 10 minutes and drizzle with glaze.
1 cup powdered sugar
1 tsp. buttermilk
Easy and economical, banana bread is a year round staple. Bundt style breads also make a nice gift for a housewarming, new baby, or grieving family. Happy baking!
Love,
Momma
Linked up at
Homestead Blog Hop #126
and
Raising Homemakers #139