Dear Lissy,
The weather is still sultry and humid, but next week is
supposed
to return to the typical brisk New England fall weather. I love, love, love to camp and hike during September and October. Dad is a classic type B, and enjoys the slow rhythm of starting a fire and cooking over coals. I need my coffee ASAP, and I like the flexibility of making a meal in 15-20 minutes before or after a day of hiking. I used a little folding metal stand with solid fuel tabs for years, but last year Dad blessed me with a Jetboil. Hooray! I can make coffee and breakfast in just under 15 minutes now. It's a good thing. . .
The all-in-one Flash Personal Cooking System
is a canister cooking system designed to store the stove, fuel, stability feet, and pan adapter in the cooking pot. The cooking pot comes with a cozy and sippy lid so I can enjoy a ginormous mug of coffee or tea without pouring it into a separate mug. In this pic you can also see the strainer holes in the lid for draining noodles easily. Another popular personal stove is the Whisperlite stove series, but it is not an all-in-one.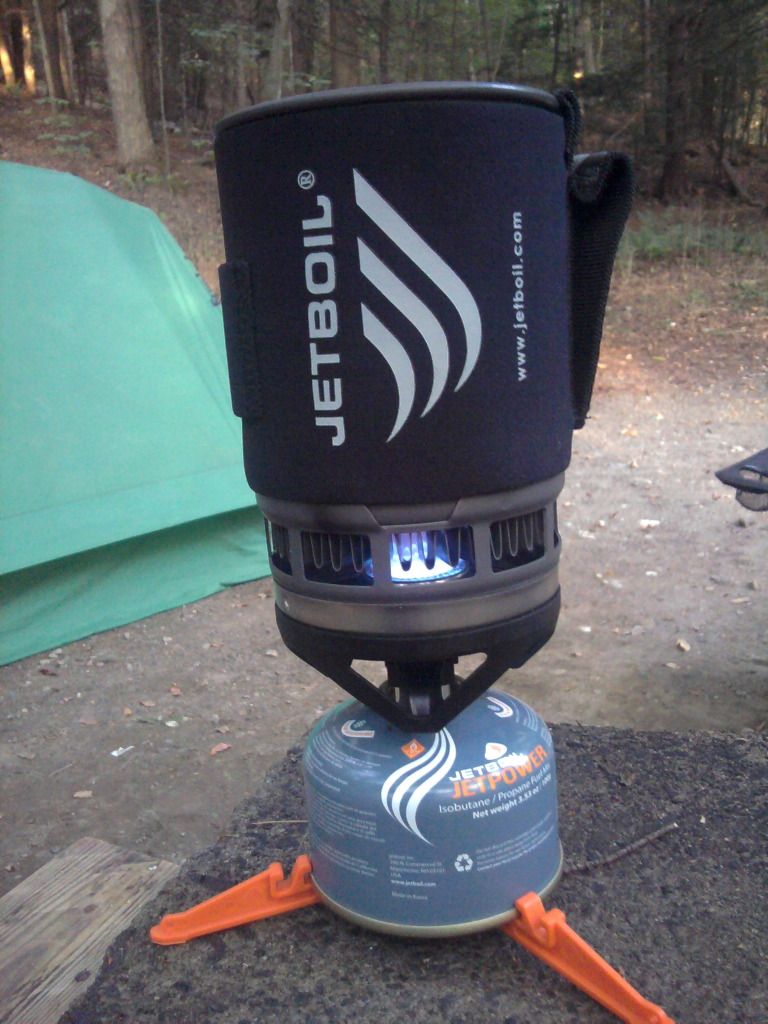 The stove sets up in seconds by popping the stabilizer and burner onto the fuel canister. The mug clicks onto the burner with a twist, and will boil up to a quart of water in a couple of minutes.
I set up the AeroPress Coffee Maker
coffee maker and express oatmeal cup while I wait for the water to boil. Now I enjoy a cup of java and wait for the oatmeal to cool.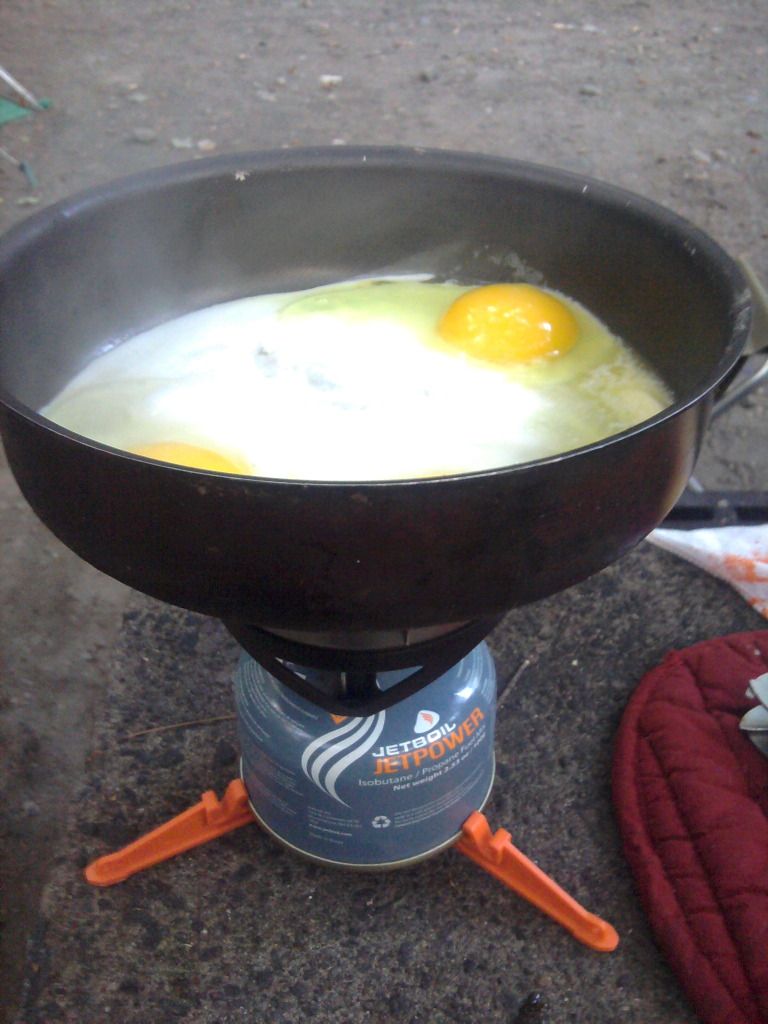 Fitting the pan stabilizer onto the stove allows me to scramble eggies. The burner turns down very low, so this task is as simple as boiling water.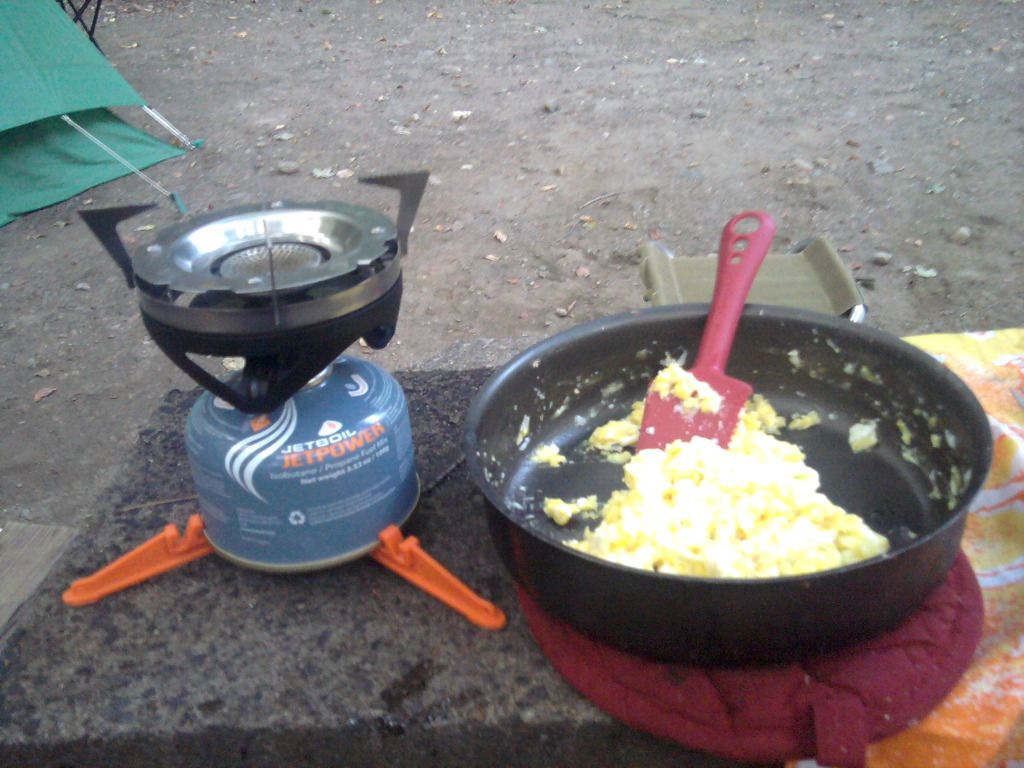 15 minutes in, breakfast is complete, and after washing one pan, a spatula and my spork, I'm ready to roll. The AeroPress wipes out with a paper towel, and there's no campfire to extinguish.
I had gorgeous weather for this trip, but it's nice to have a reliable way to have hot meals and beverages in rainy weather or on the trail. I've used this system more than once to make coffee or a quick meal during a power outage, too.
Remember: any personal stove requires a well-ventilated place like a porch or picnic table -- don't try to use them indoors or in a tent!
I hope you and your family have many opportunities to enjoy the outdoors. Cooking for a crowd outside can be a huge chore, but if each teen and adult has a personal mess kit and stove, at least some of the meals are quick and easy.
Love ya,
Momma